[Service +]They Tore Up the Stage - Arbeon Participates in CES 2023! How Did the Crowd React?
The ArBee-Crew is finally back from the United States after participating in CES 2023, which is known as one of the largest IT exhibitions in the world. Despite struggling to adjust to the time difference, everybody looked eager from the excitement shown by the crowd at CES.

To cut to the chase, Arbeon's show at CES 2023 was an absolute success.

It was the company's first time at CES and the app's global debut, which made it both a great challenge for the ArBee-Crew and an opportunity to measure the company's potential.

Are you curious about what happened?

Let's take a look at Arbeon's participation at CES 2023 as a global company that gained the attention of media outlets, companies, and investment organizations from around the world.

---
Arbeon Attends CES 2023!
How Did the Crowd React?
A Historical Moment of
Being Unveiled Globally For The First Time
Arbeon's first mission at CES was to complete the CES Unveiled event without a hitch! The Unveiled event is a media party where reporters and broadcast stations from around the world can meet CES participants in advance, get to know the newest trends at CES, seek out noteworthy companies, and write up articles before the main event (1/5 - 1/8).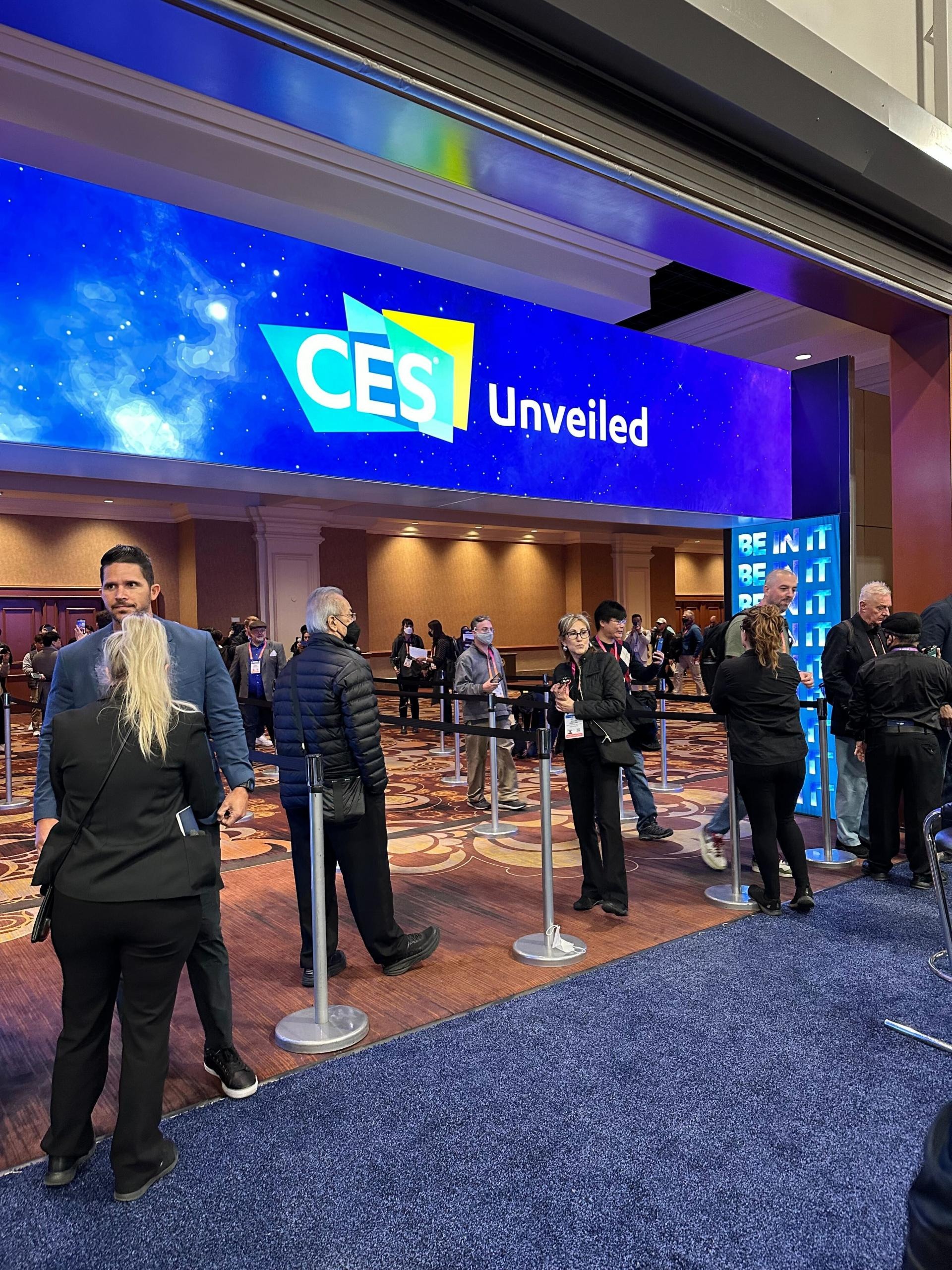 Only companies that registered in advance can attend Unveiled, and many companies proud of their services tend to attend. That's why it's an opportunity that can't be missed by media outlets curious about which companies might be attending. For companies, Unveiled is a place where they can get an idea of the overall atmosphere of CES.

Something shocking happened as soon as we finished setting up and the Unveiled event began.

We had expected that our company would garner interest to some extent, but we had no idea that the interest from foreign media outlets would be so explosive.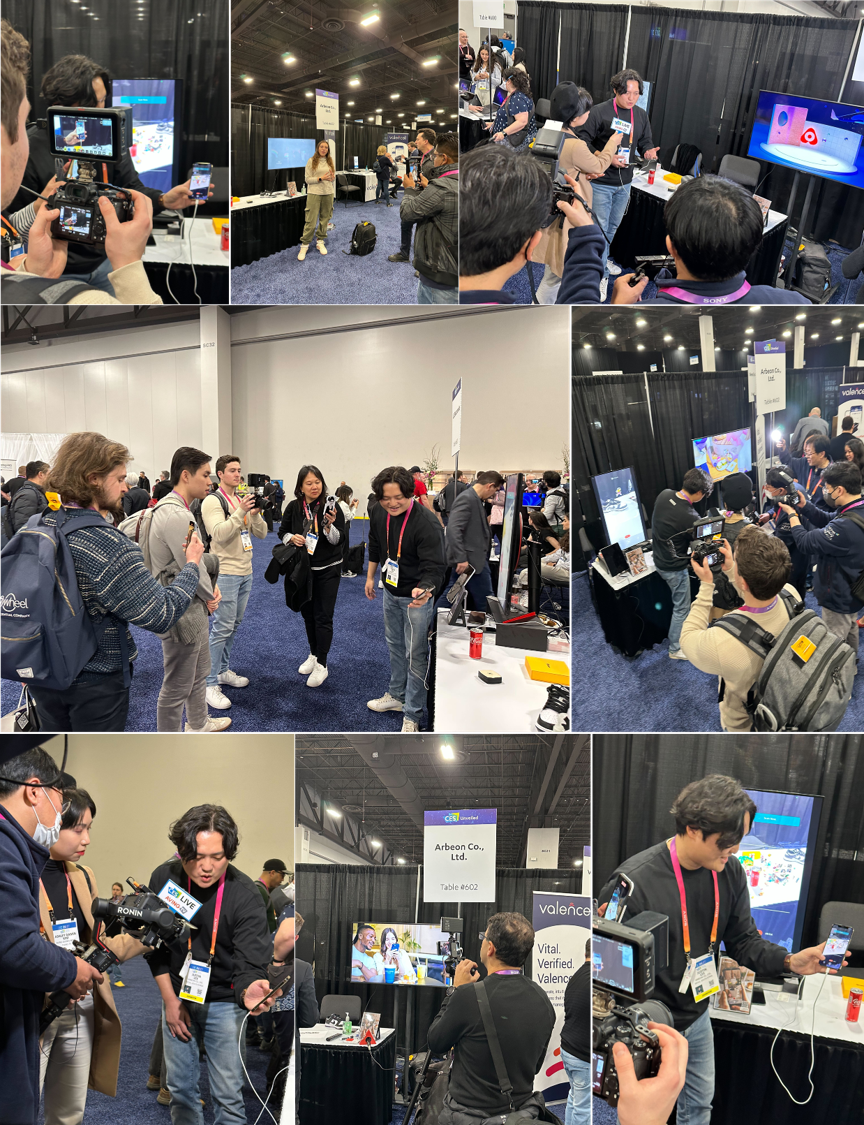 We're not just saying this because it's our company. The foreign media really was impressed. "Wow!"
"There's a photo of me on an object!"
"Is this the future of AR?"
"A South Korea company developed this service?!"
...
We received countless questions and interview requests from people shocked by this never-before-seen app service. When Justin, our Chief Brand Officer (CBO), returned from CES, he recalled the moment the app first debuted to global users at Unveiled and said, "I was so excited that I forgot about how tired I was and just kept introducing people to the service."

After the Unveiled event, news about Arbeon started spreading rapidly throughout Instagram, YouTube, and other global social media channels! We didn't post these articles ourselves nor make any requests. They were posted by foreign media outlets who were simply wowed by our company!

We can confidently say that our first mission at CES was a great success!
One Step Toward the Global Stage

After successfully completing the Unveiled event (media party), Arbeon went full force into preparing for the main event. The whole reason the crew departed to the States for CES on January 1 was right here. The Arbeon booth was in the TechEast Central Hall, also known as the main exhibition hall at CES. We had our own booth on the main stage alongside global companies like Samsung, LG, and Sony!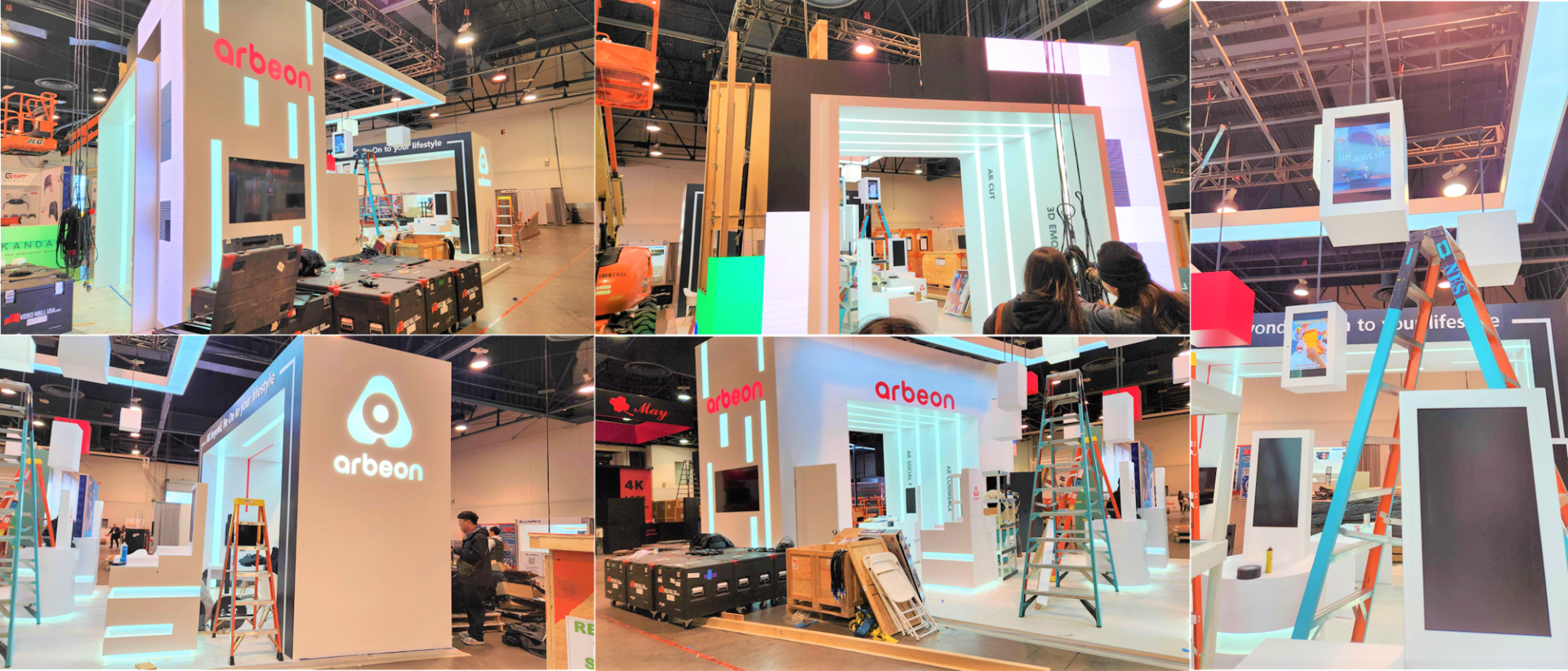 We set up white walls with the cute Arbeon logo and had videos playing throughout the booth to pique the interest and curiosity of the crowd. It became the most standout booth in the zone where Arbeon was situated! We actually received many compliments from guests on our booth design!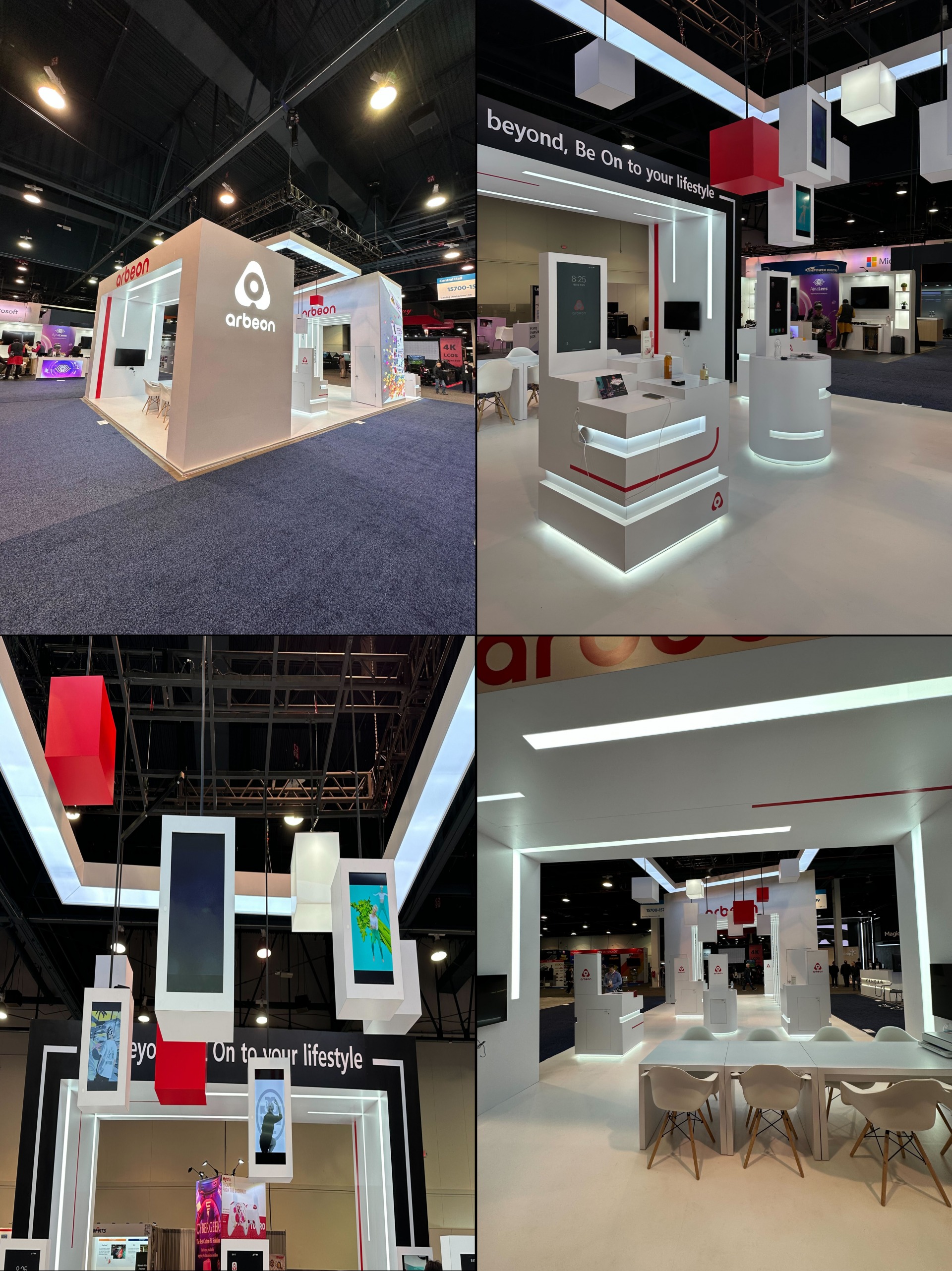 Ta-da!
Arbeon's Debut
At the Center of the World!
On January 5, the main CES 2023 event was held.

Up until last year, CES was held at a reduced capacity due to the COVID-19 pandemic. However, as precautions regarding COVID-19 got lifted, over 3,200 companies from 173 countries with over 120,000 visitors came to CES this year, marking a 70% increase compared to last year. Media outlets from around the world started focusing on the importance of CES once again.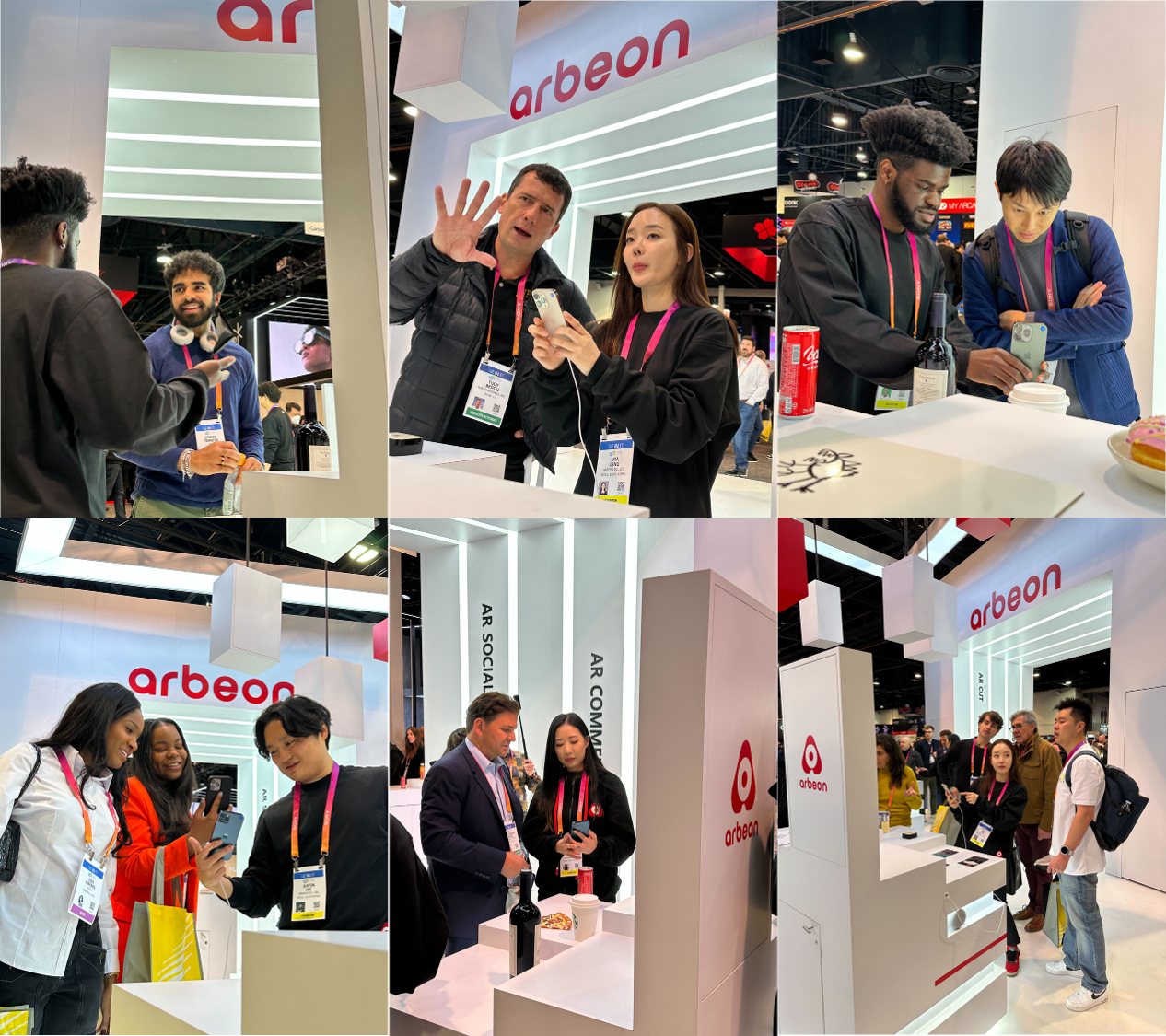 Everyone! This is the moment when Arbeon's app service was finally revealed to global users for the first time!

It was a historical and honorable moment for the ArBee-Crew. It was not an easy journey for this 2-year-old company founded in September 2020 to finally meet global users with our own technology.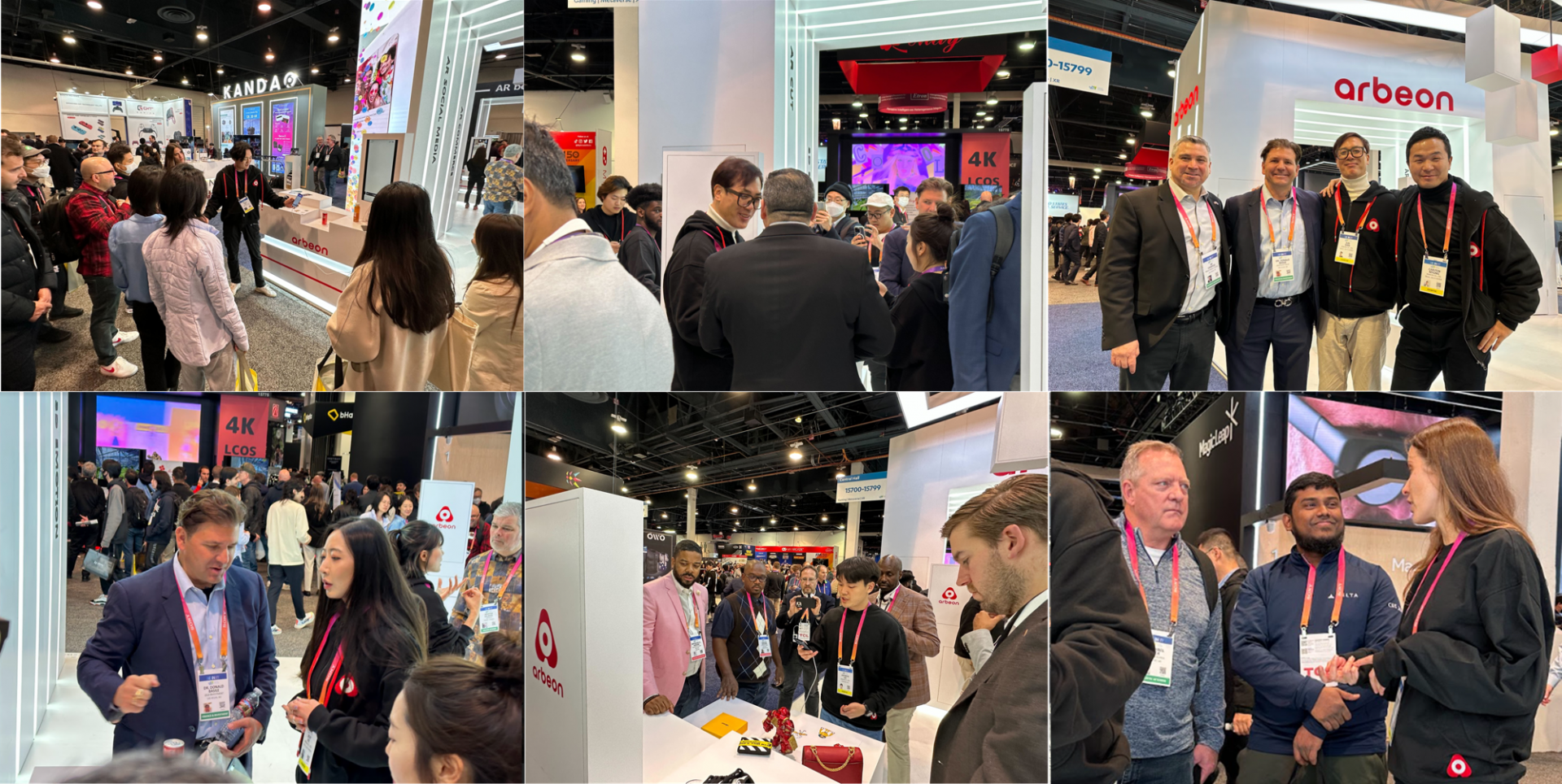 The crowd was diverse. There were global corporations like Google, Apple, Samsung, LG, Dentsu, and Lotte, as well as global investment organizations, media outlets, developers, companies for consumer goods such as electronics, communication, education, and beauty, social media apps and OS, mobile phone manufacturers, creators, and even government institutions. Specialists from each field visited the Arbeon booth and were fascinated by the app, and many even requested additional meetings with the ArBee-Crew.

There were guests from many different countries, including the United States, Italy, France, Japan, China, etc., and they all hoped that the Arbeon app would be available in their country soon. It was a time of validation for us, as we got confirmation that our goal of creating a "daily service for all of humanity" was right on the mark.

Global media outlets started writing articles after articles about Arbeon. "Arbeon Debuts at CES", "5 Technologies to Note at CES", "Key Trends at CES 2023" were some of the articles that informed the world about Arbeon's extravagant global debut. We are proud to say that Arbeon was mentioned by over 1,200 media channels!
We'll see you again when we launch!
The event ended after four days.

To be completely honest, none of us at Arbeon had high expectations for CES 2023. That was because we already knew we still had a long way to go. However, users from around the world were already being "wowed" by what we had accomplished so far. As soon as they saw the app, they were convinced that a new type of daily life would be here soon. They felt Arbeon's vision for the future as well.

Our participation at this year's CES helped us see our infinite potential and gain confirmation regarding our goal. We firmly believe that our AR technology and app service can change how people communicate. We know that daily life as we know it will change completely once the app is released.

Arbeon is creating a new daily life through a new communication culture.
We hope you'll continue to offer your support until we become the "No. 1 Global AR Reading Company"!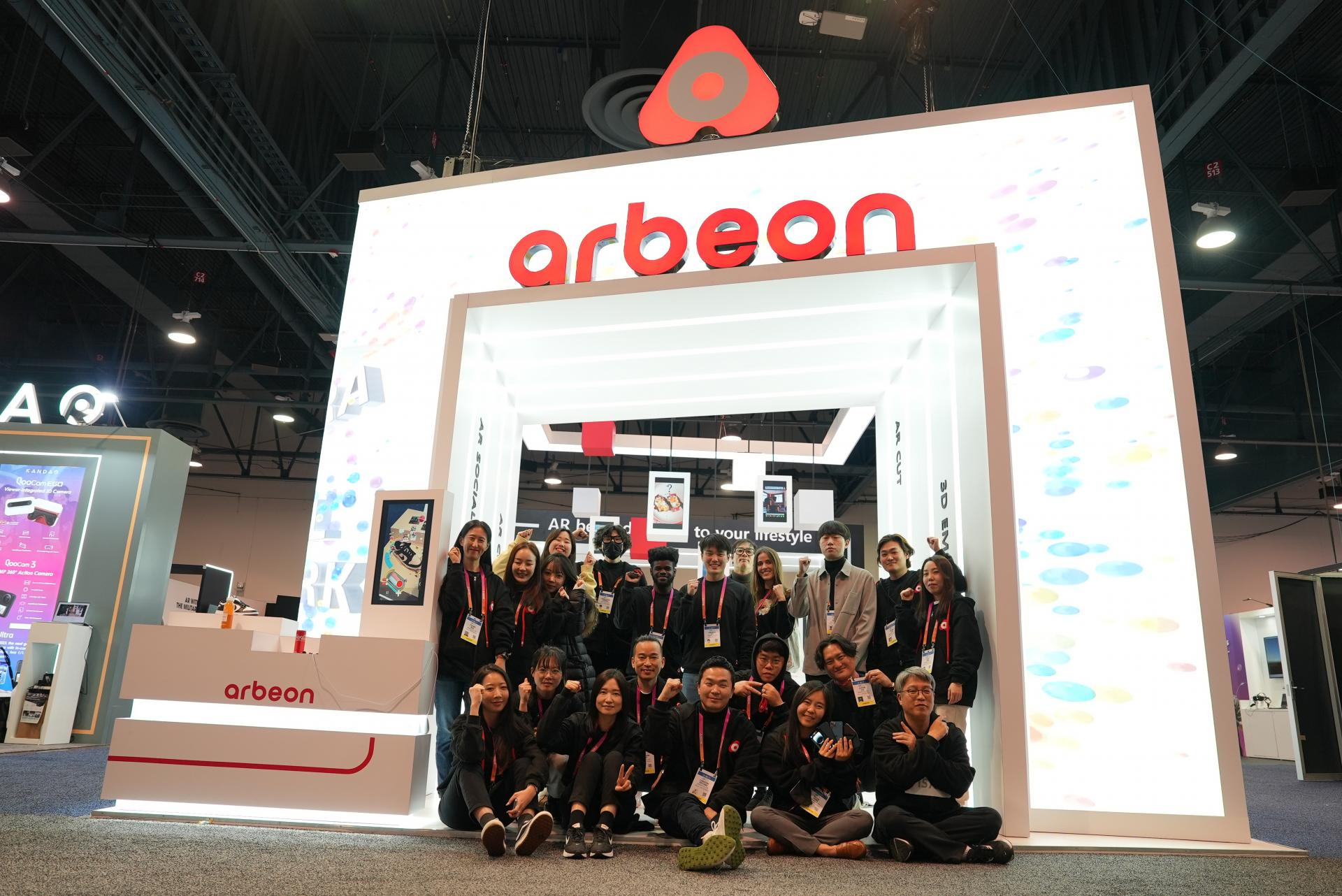 ↓↓ Curious about Arbeon's show at CES ?↓↓
Official Instagram / Official YouTube Channel / Search 'Arbeon' on Google to see the most recent articles