[Crew&Culture +]Yes, you can do this in the office: Welcome to Arbeon's Beer Party (WARNING: long post ahead!)
Ding!

One day, when the early heat wave seemed to forewarn an intense summer, we received a sweet notification in our workplace messenger.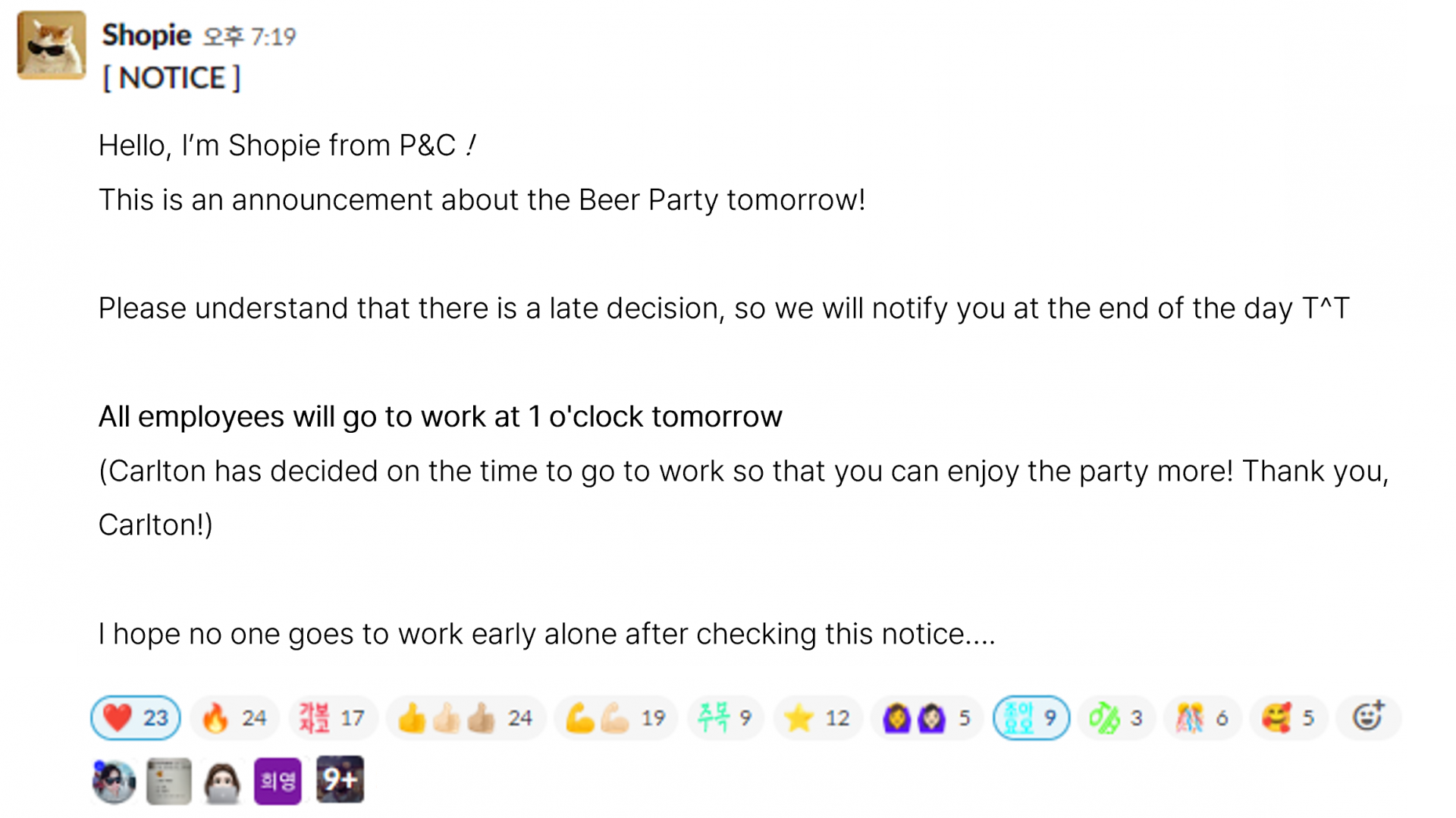 It's the details for our beer party!

This was mid-June when many Arbeon crews were exhausted because of the upcoming CBT for Arbeon's mobile app service. It was impossible for our People & Cultures (P&C) Team, which is the most meticulous and the absolute sweetest team on Earth, to overlook this gloomy atmosphere in the office. The hot midsummer event to refresh our tired crews! We invite you to the scenes of "ARBEON BEER PARTY 2022"!

* Writer's disclaimer: It's NOT an everyday thing to have a "Let's get shwasted!" energy here in Arbeon. We hope there are no misconceptions delivered for those who are thinking of applying or hoping to join us! :)


BEER PARTY 2022
We work when we work, but it doesn't hurt to have a glass of beer, too, right?
13:00, Friday, June 17.
" Welcome to the Beer Party ! "


As you can see, every ArbeeCrew came to work at 1 PM, skipping our morning shift! We could really feel that Arbeon was being considerate and letting us enjoy ourselves without having to worry about work that day. It felt as if we had arrived at a club as soon as we stepped out of the elevator! Our office is lit up by the fancy party lights (the reason why the photos taken this day seem so dark overall is because we dimmed all our office lights for the party!).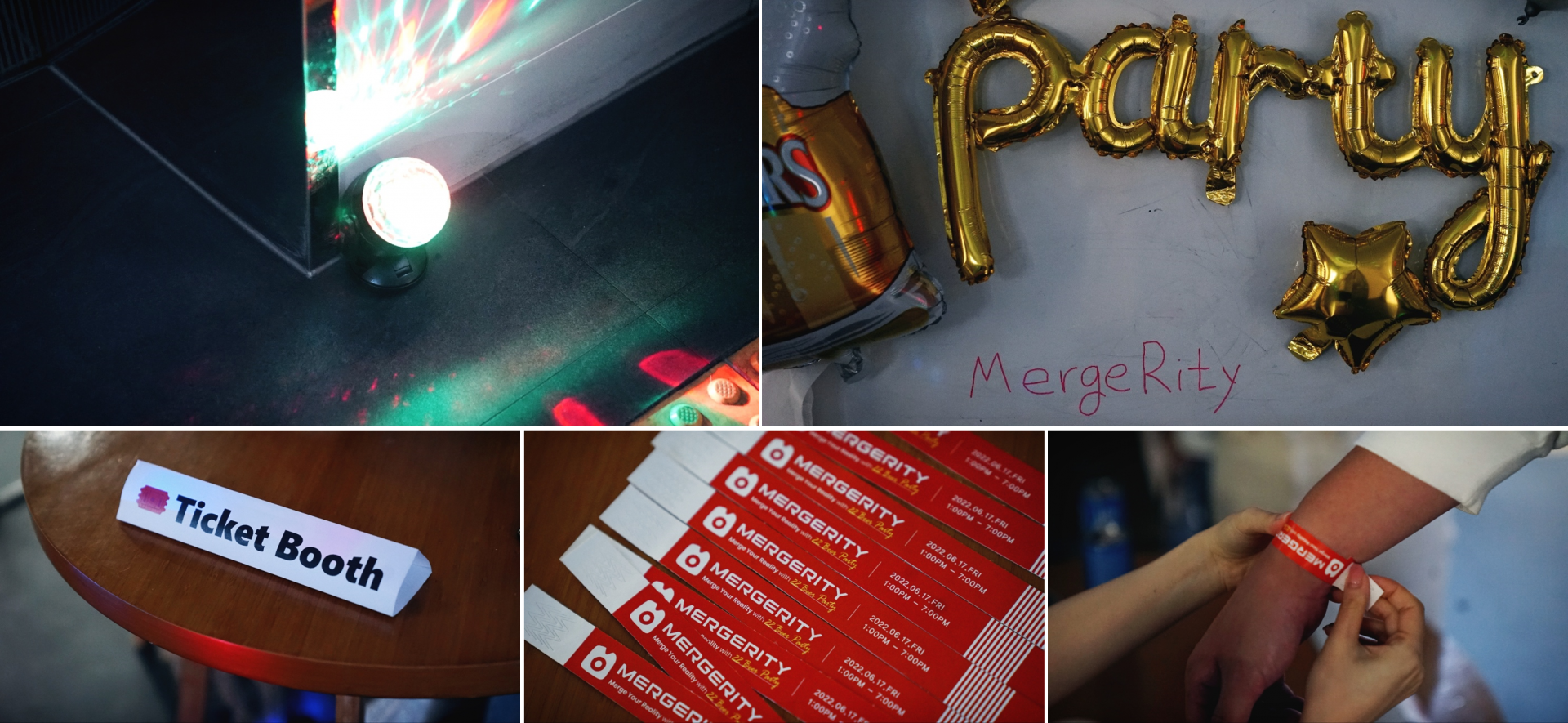 The adorable balloons and witty phrases placed all around the office really hyped all of us up for the party. We thank the P&C Team and some of our crews who planned everything and made it happen in such a short time!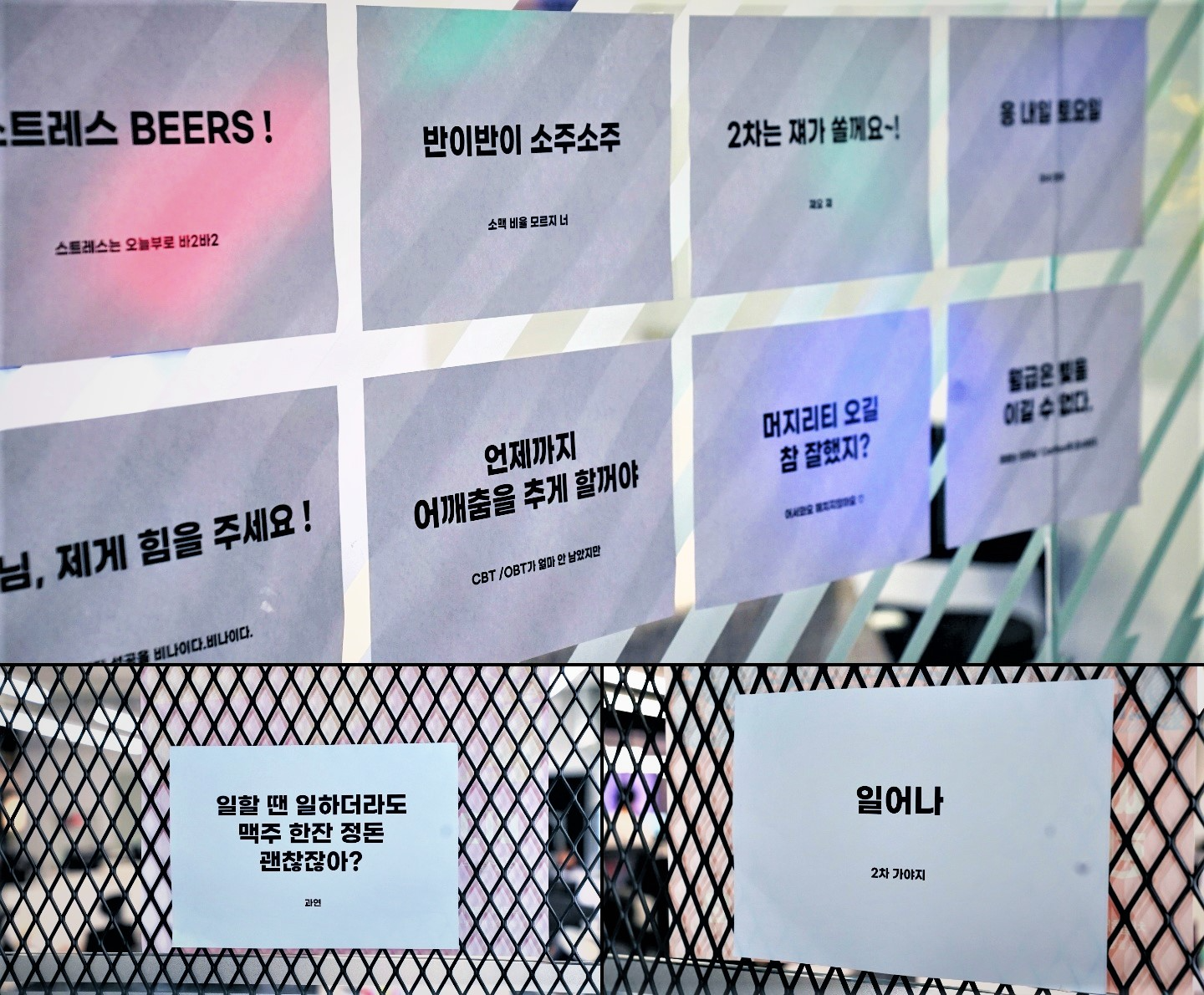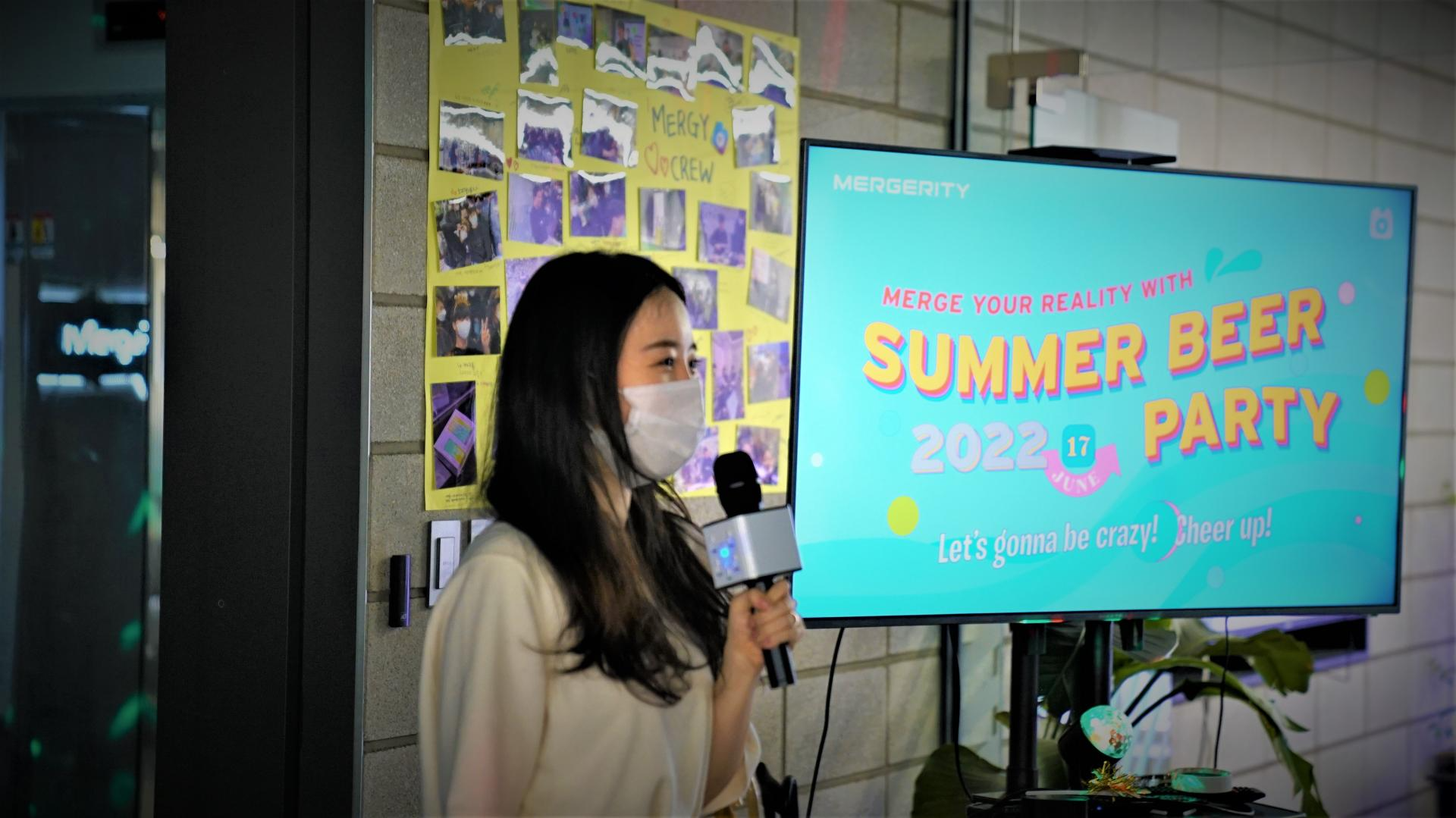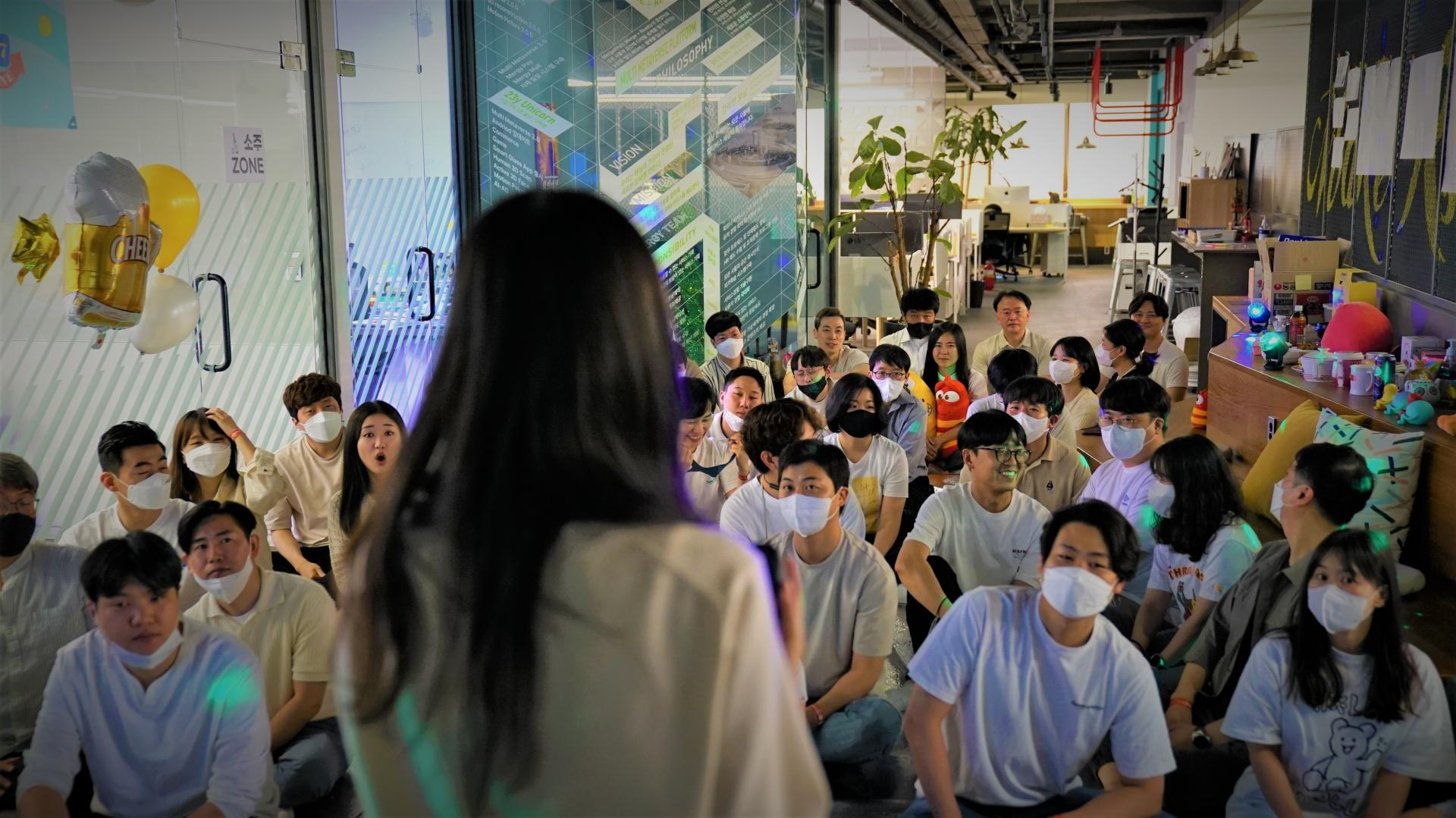 Next up, an opening remark by Arbeon CEO, Carlton Myeong!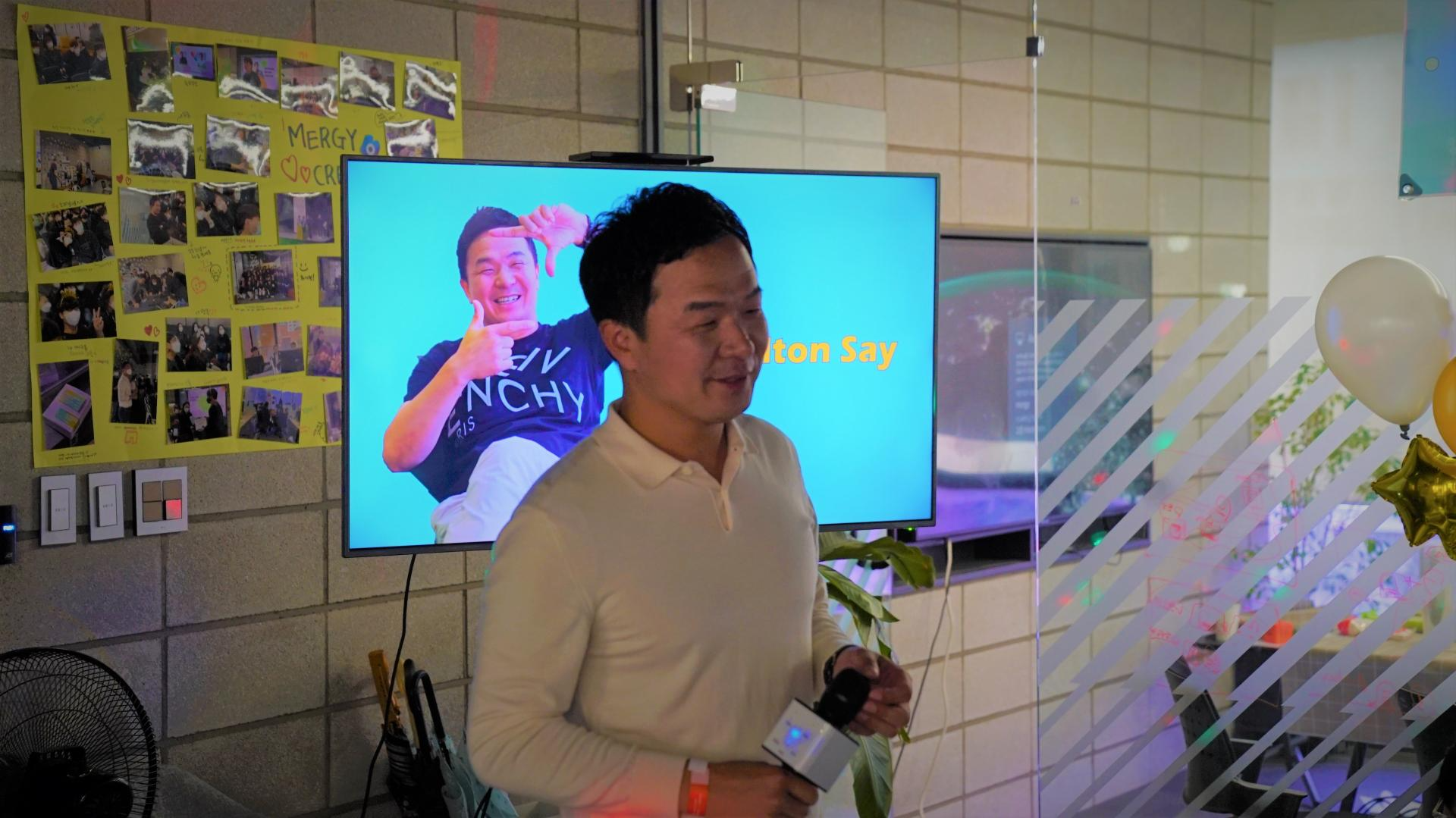 Carlton mentioned our achievements as a company and all the enthusiastic public responses we've been receiving. He commented that we've been sailing smoothly so far and that the high ground is just afoot for us to step on. He encouraged us to forget about work and just laugh and enjoy ourselves for the day.

13:20

Now, shall we get this party started?

The party started with a "Respect Letter" segment where we shared our deep respect for fellow crews who continue to do their best in their respective work! It followed with the "Writing Contest," where contestants wrote acrostic poems to the word "Arbeon"! Gift certificates were awarded for the top three poetic works that received the most votes until the previous day!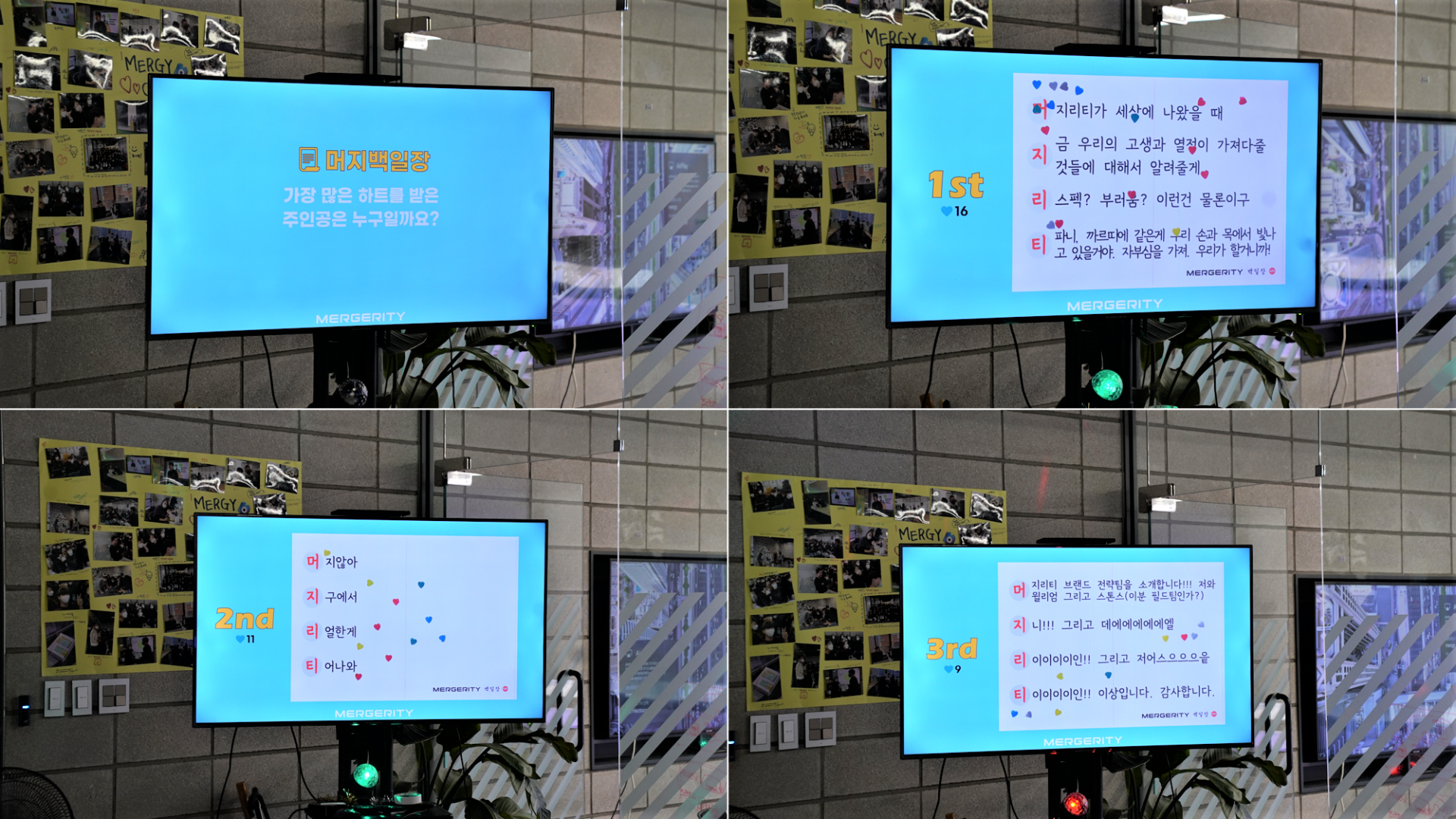 Next, we sat in circles to play "I am ground," "369," "Baskin Robbins 31," and many more very, very incredibly original games whilst very sober.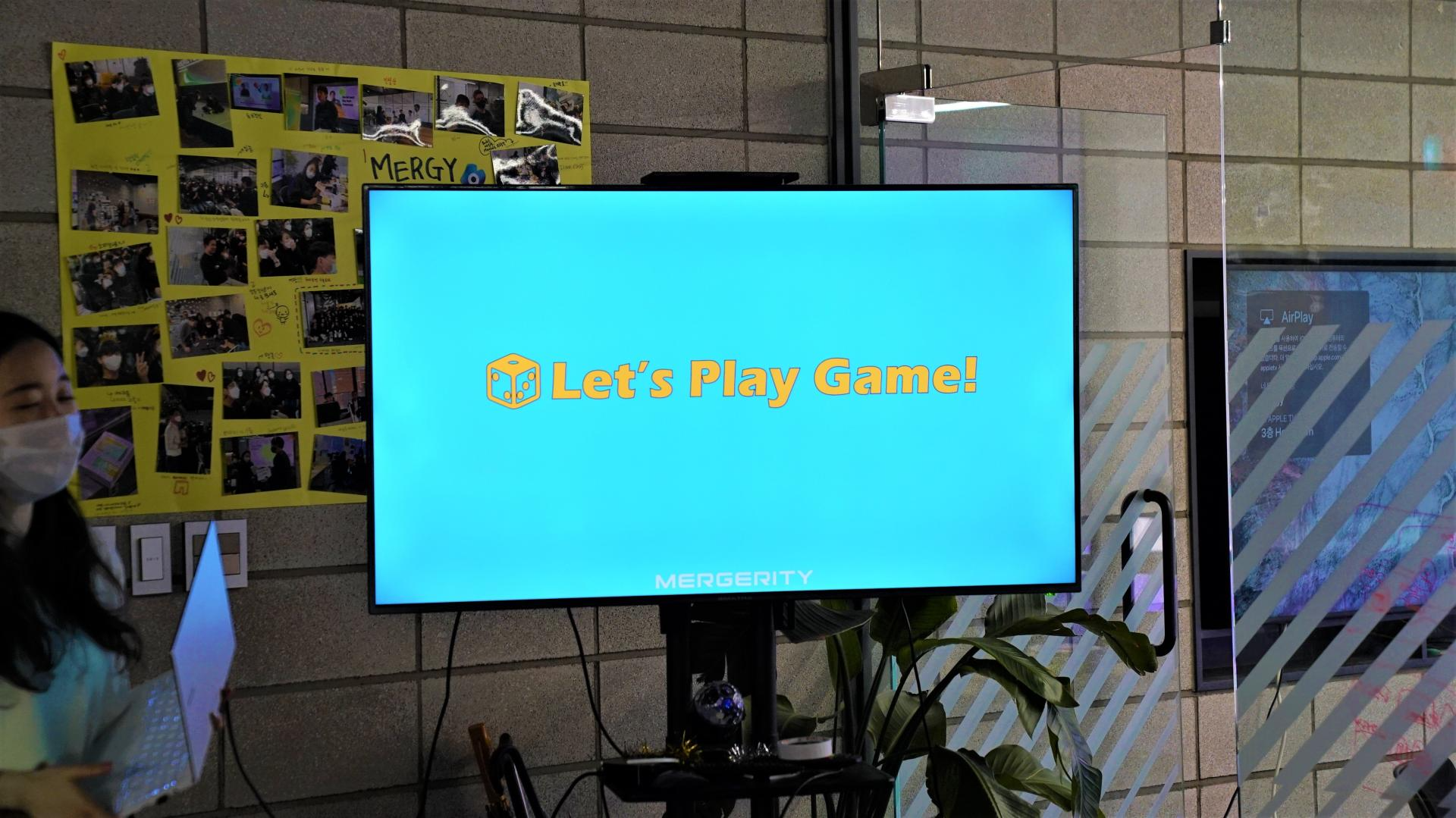 Nearly 70 people gathered around in the Town Hall, so it could have been difficult for everyone to focus, but with random penalties for those who lost like "finger flicking," "giving wholehearted compliments to the one sitting next to you," "sending warm words to the 10th person to your left," and many more, really made us have fun all together. It really did.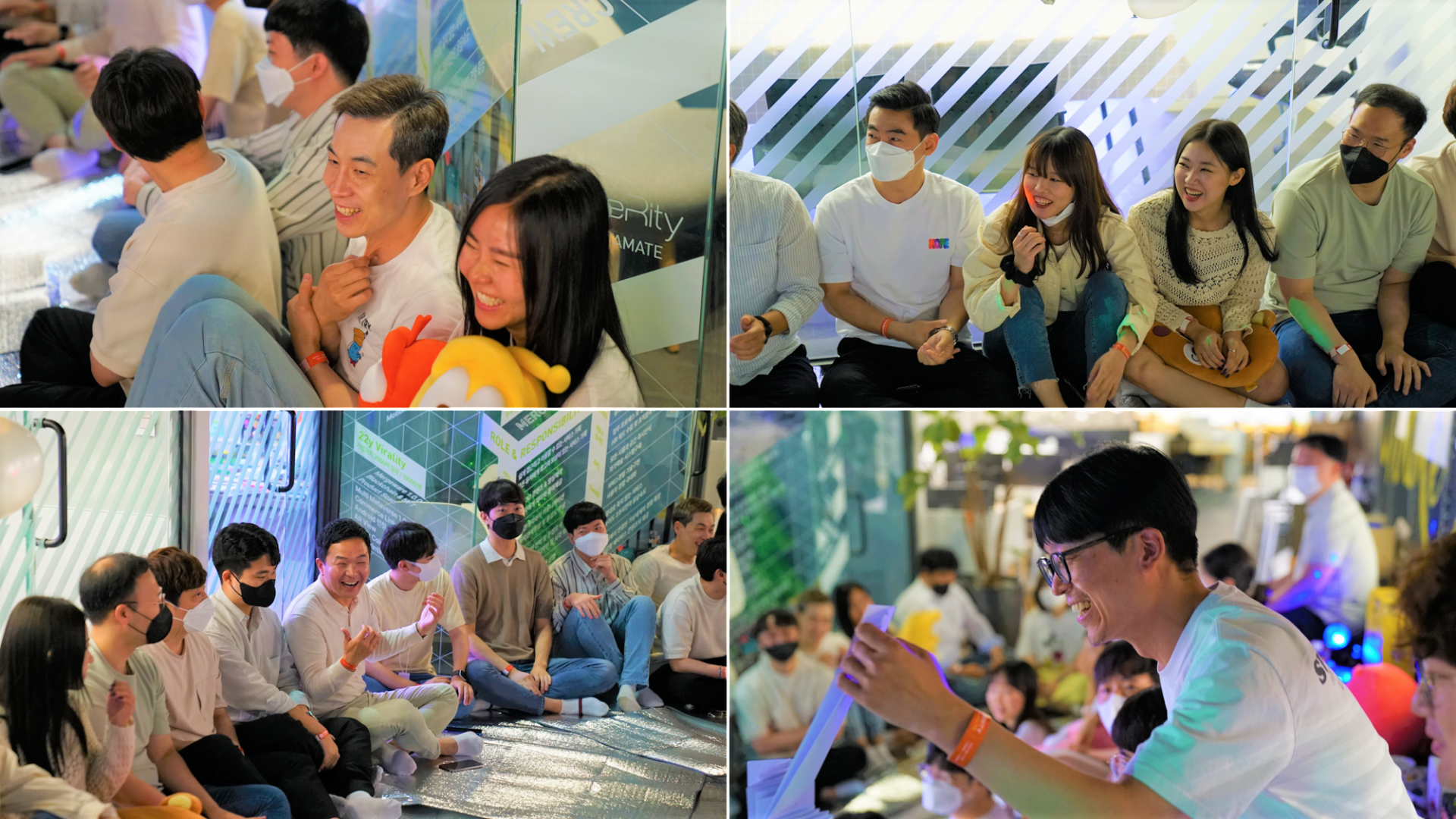 15:00

Now that we played some games while seated, it's time for us to stand up.

Coming up next is an even more original game: the "Jegi-chagi (jegi kicking game)." It was probably the first time in years, perhaps even decades, since many of the crews played this game since childhood. It was great to play our traditional folk game here. In spite of this, the sight of everyone doing their best to kick the jegi was quite touching, to say the least. (This enthusiasm wasn't because there were gift certificates at stake, right...?)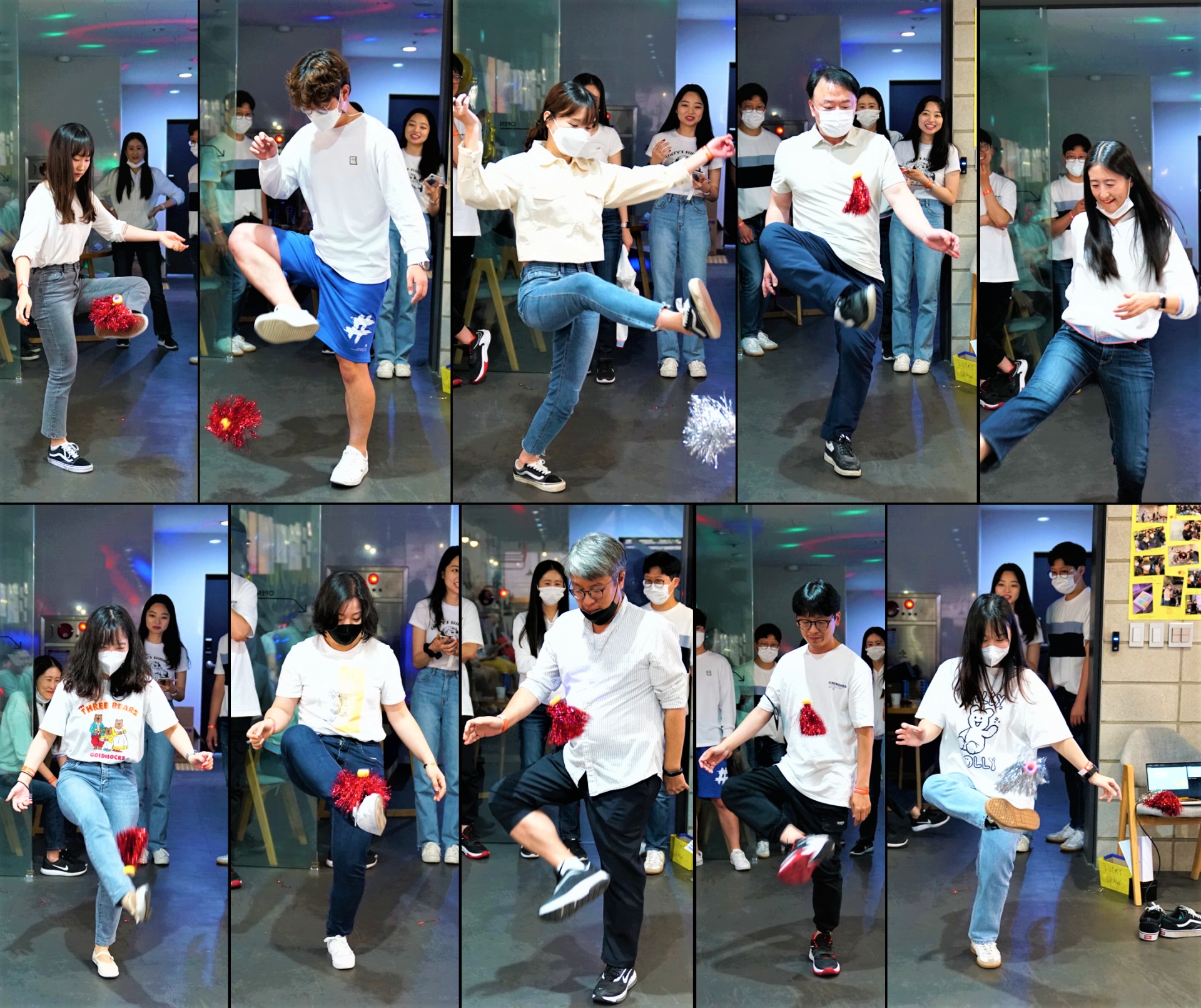 The highlight of the festival! It's Lucky Draw time.

I guess luck does exist. One of the crew members who won the Lucky Draw will be given to Daisy, who is scheduled to join the company next week based on the Beer Party. Daisy has been very lucky even before she joined the company. Arbeon is also lucky to meet Daisy!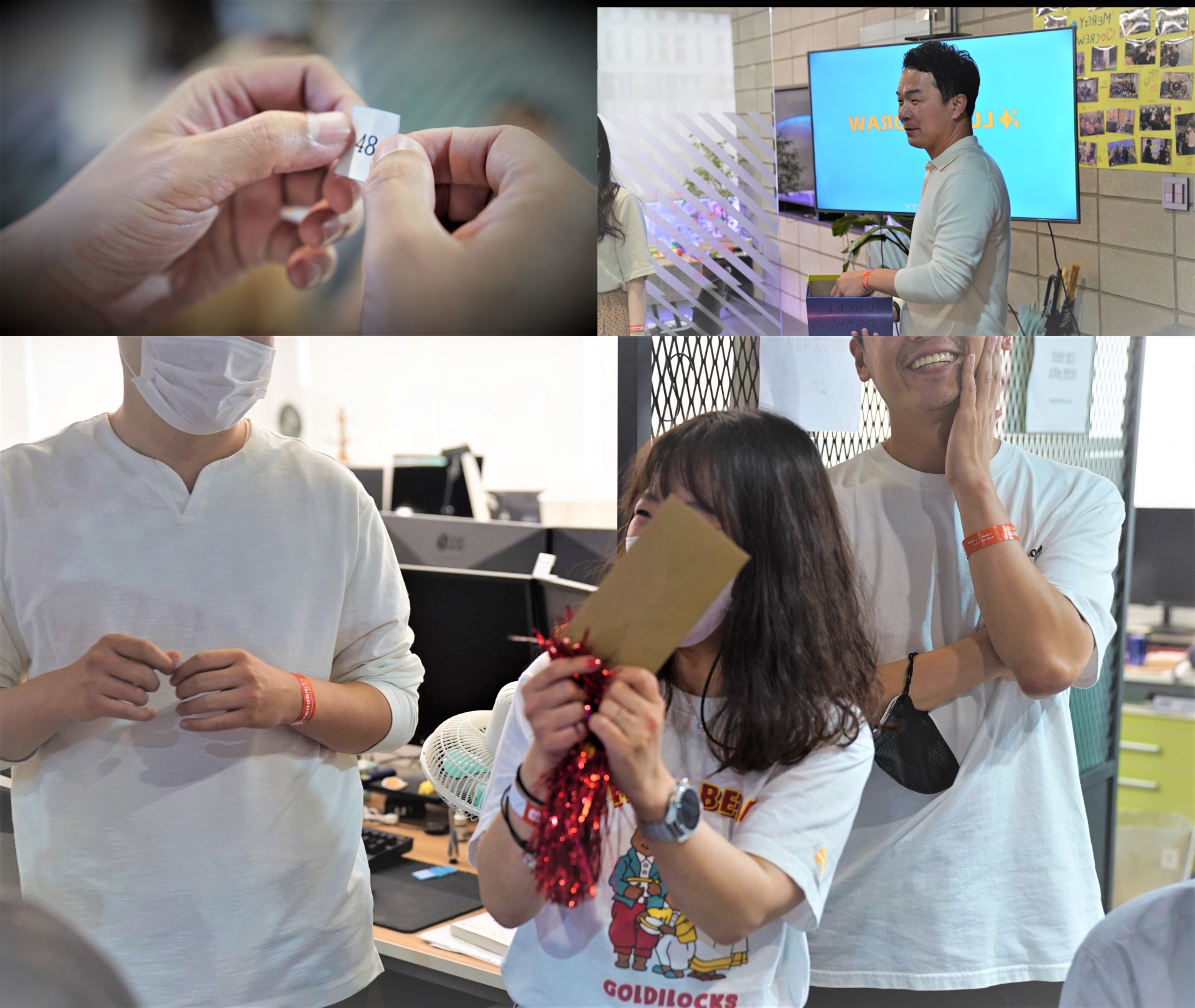 15:30 -
As shared earlier, this day was dedicated for everyone to let loose.
So, obviously, this post is all about relaxing and having fun; but by sharing our beer party, we wanted to show everyone that when Arbeon does something, we dedicate ourselves to do it properly. Even when we're letting loose, we truly let loose—That's what's embedded in the ArbeeCrew DNA.

We have huge tasks coming up for us, such as our mobile app release, attendance at the CES 2023 booth, and more. Nonetheless, we have built our own way as ArbeeCrews in taking the road no one has walked before. There's no doubt that we'll handle our upcoming projects perfectly as well. If you want to join us at Arbeon, the amazing and affectionate workplace, apply now before it's too late! Who knows?

ARBEON BEER PARTY 2023 might be so so much grander :)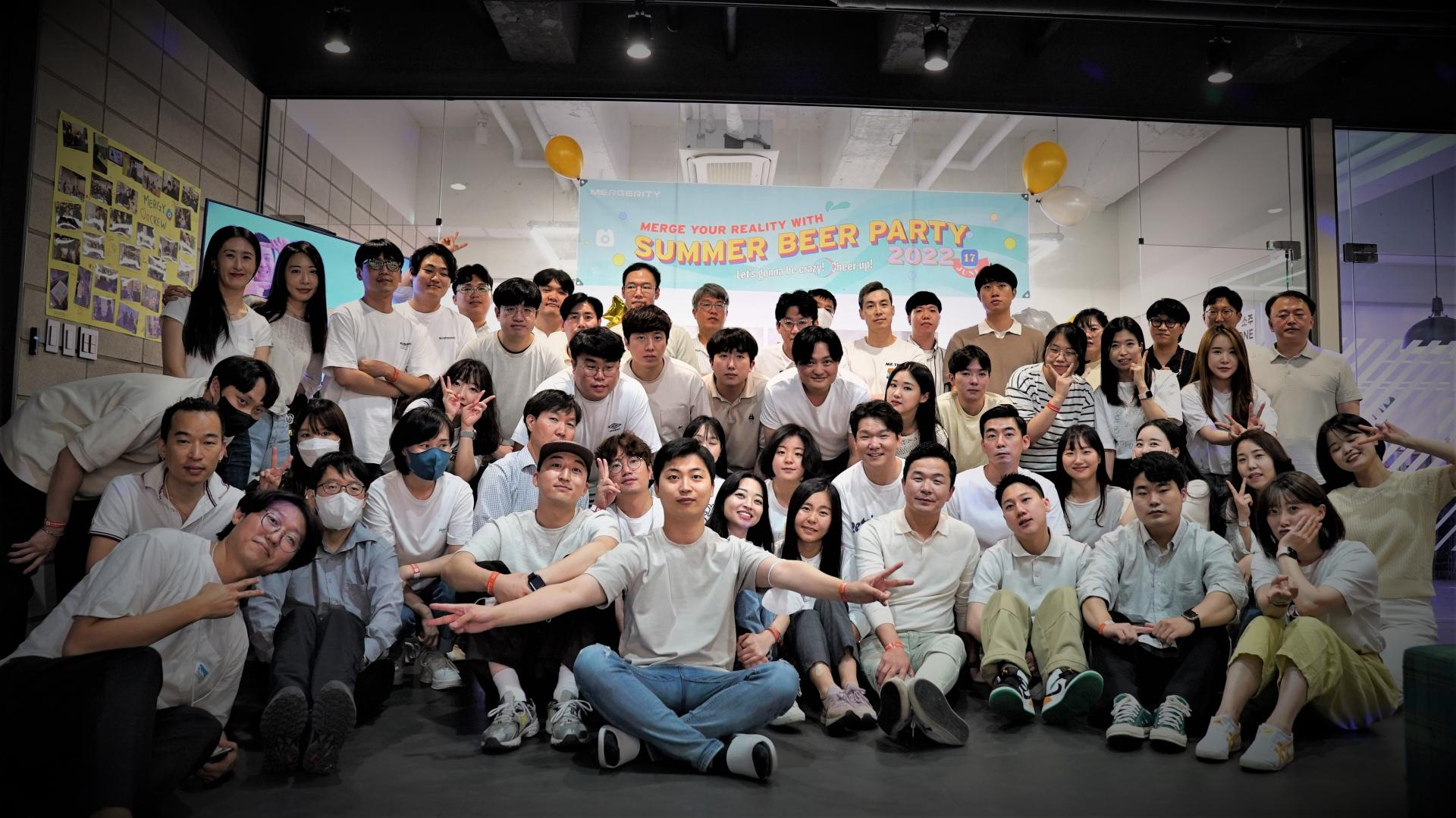 AND...
A few more behind cuts!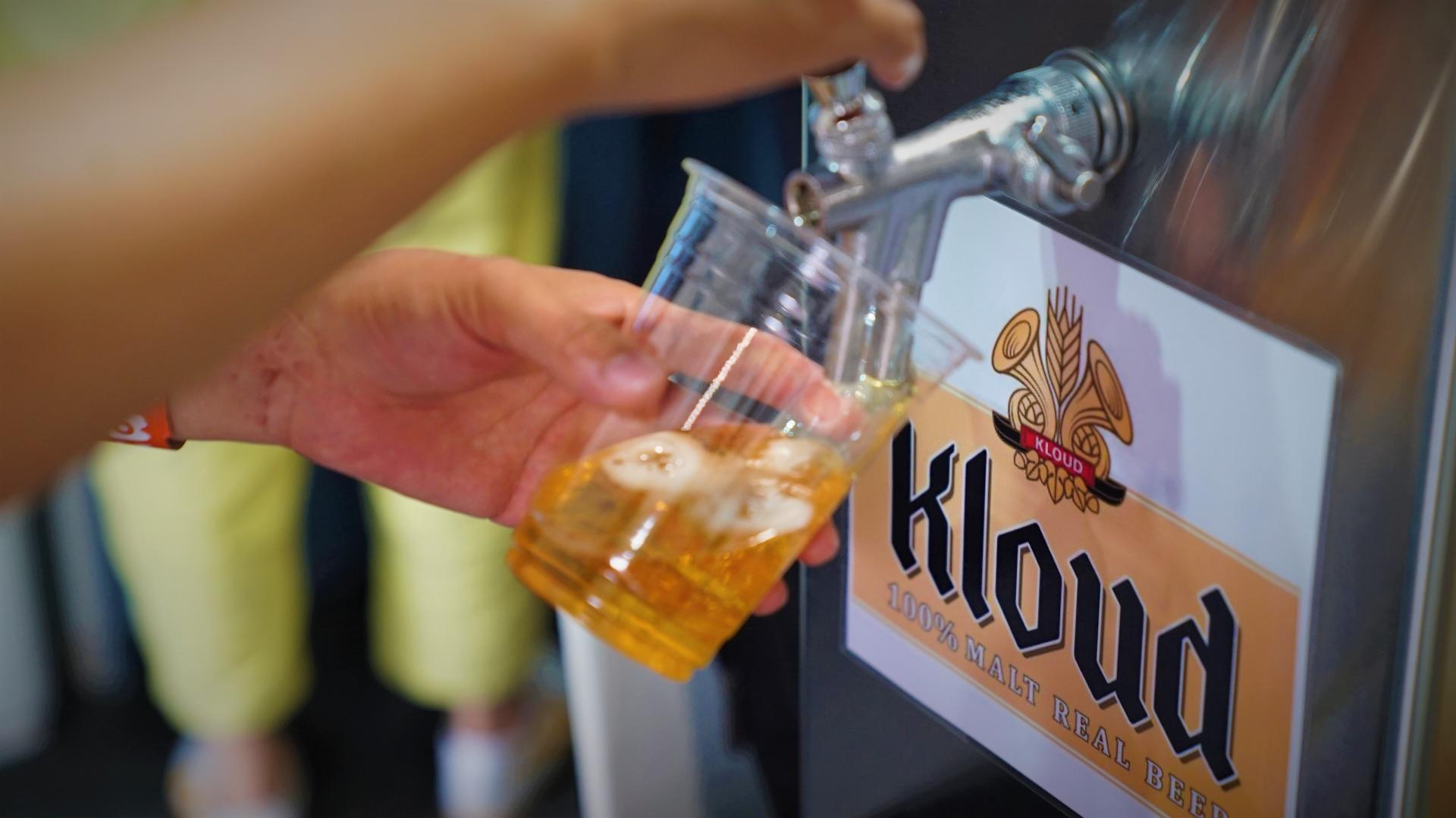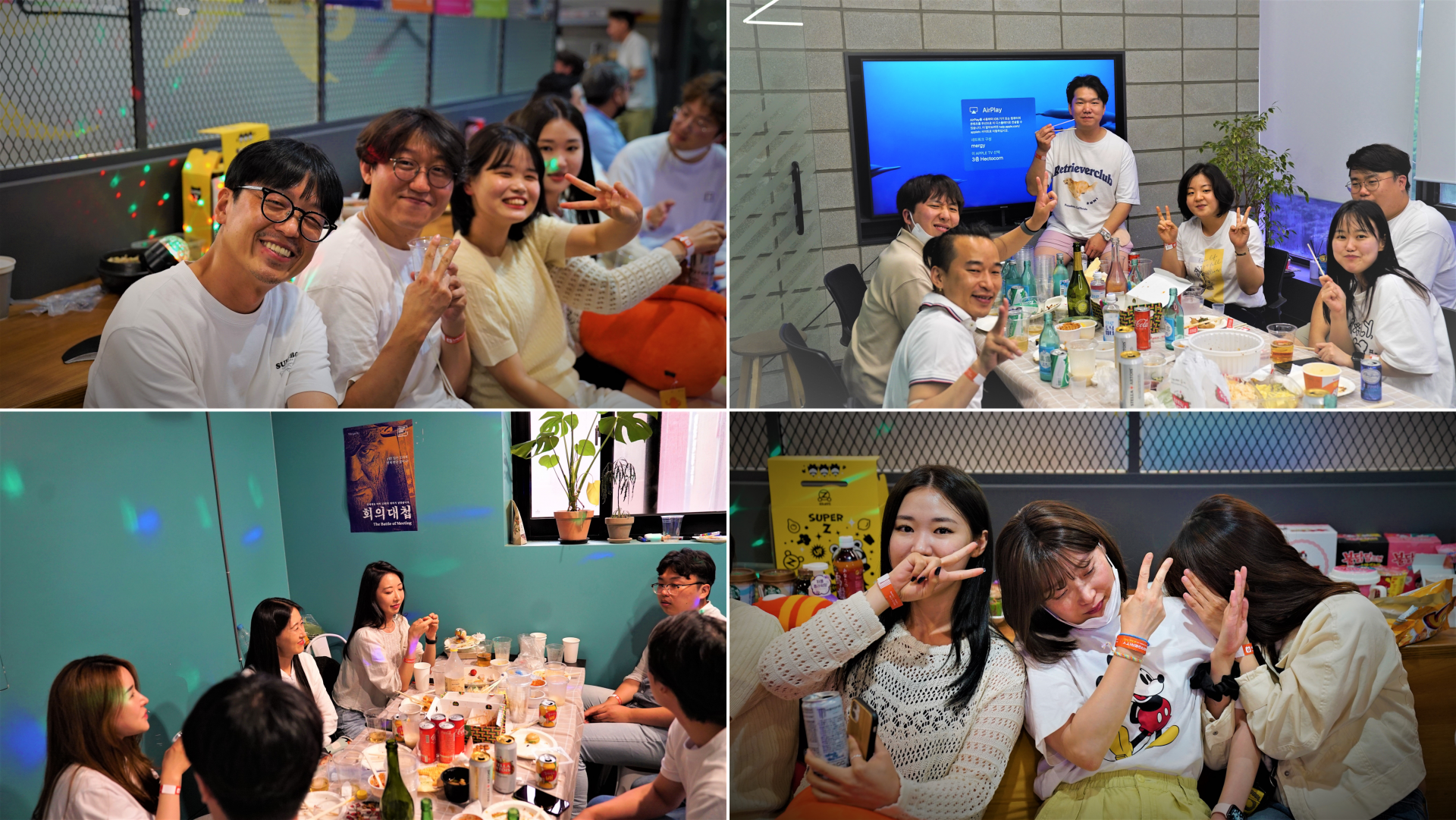 ↓↓ If you want to become a ArbeeCrew, the group of people who work the hardest and play the hardest ↓↓